Chief Learning Officers Who Drive Business Growth
How Chief Learning Officers can create multiple 10x and 100x ROI opportunities from learning programs
To the Chief Learning Officer seeking to drive business growth,
In considering themes to highlight for my letter to Chief Learning Officers over the holiday, artificial intelligence and remote learning, though top of mind, came in far behind building learning programs that drive business growth.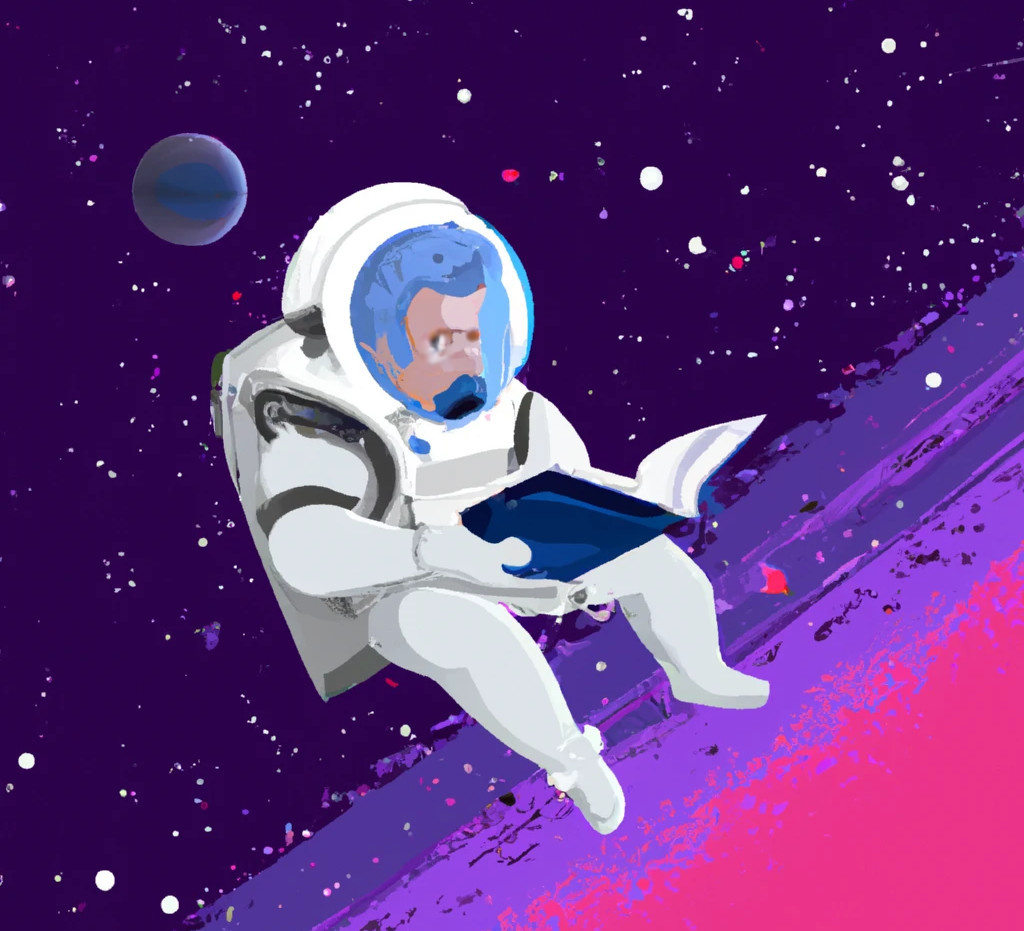 Overview
Learning and development teams have access to a variety of ways to drive business growth from improving the leadership capabilities of emerging leaders, to increasing retention of top talent, cultivating a great corporate culture, and more.
One of the most inexaustable sources of growth is the creativity and capacity for innovation of top talent groups.
In our decade of developing and facilitating corporate training programs, the learning program we've seen stand out above the rest for cultivating creative capacities, shaping the kind of leadership that is required for innovation, and driving business growth is the Innovation Tournament (also know as Hackathon, Idea Jam, Ideas Lab, and so on).
This open letter will cover:
What Innovation Tournaments are and why they are relevant in 2023
Why these types of programs must be driven by the learning department to be successful
How Innovation Tournaments create 10x and even 100x ROI opportunities
The additional benefits they deliver (retention, team building, leadership capability, and beyond)
The type of Chief Learning Officer it takes to achieve this level of results
For those already doing tournaments, hackathons, and labs, we'll share our guidance and key learnings
First, some background...
Innovation Tournament Basics
These programs go by many names: Hackathons, Sprints, Idea Jams, Innovation Labs, and so on.
The common thread is to bring a diverse group of people together in a dynamic learning program to generate many new, valuable opportunities.
Hackathons will typically be driven by a new API, dataset, or technology trend (like ChatGPT). Sprints typically have a narrow problem-solving focus. Anything with the word lab in it, is likely R&D heavy. The nuance is important, though the goal is always the same: Valuable, new business opportunities.
When we design and facilitate Innovation Tournaments, we incorporate learning and development as a major component and key contributing force to the success of the program, and this is always backed by an enthusiastic, passionate Chief Learning Officer focused on driving tremendous growth for the business.
Warning: Disruption Ahead
With news of layoffs, losses, and recession... It seems like businesses are headed for a maelstrom.
With the advent of automation, robotics, artificial intelligence, and with proof in the form of ChatGPT, Dall-E, and Github Co-pilot... the business value of human beings, and their learning and development, have been placed in a uniquely precarious position.
Yet, nothing could give me more hope for the Chief Learning Officer and their team.
This is the moment when they have the opportunity to provide enormous value to their business and their constituents, because...
Learning Drives Innovation
I could happily write for hours on the detailed, technical mechanisms behind how learning drives innovation and how innovation subsequently drives business growth. Let me highlight the most relevant factors quickly and in simple terms.
Most innovation happens during downturns, and disruption.
When times are good, resources are plentiful, and the business is making money, you'd think that would be a fruitful environment for innovation.
Wrong.
Why?
Nobody wants to rock the boat.
Innovation requires risk, necessitates change, and why would you engage risk and make changes when you're making money with things the way they are? And good luck trying to convince anyone else to make changes or take risks. It's a valid notion. Maybe the business is indeed better off collecting on its past innovations while times are good.
Now, as difficult times arrive, as disruptions mount, as the business struggles, as change is forced upon an industry or an economy, that is when the necessity for innovation drives us to learn, to grow, to experiment, and to develop new solutions creating value for the business and the customer.
Innovation requires learning.
In order to identify and seize new business opportunities, we must hypothesize, test, and validate the key factors of the business opportunity. In short...
To do things we've never done before, we have to learn things we never knew before.
Additionally, innovation requires creativity, and creativity is trainable.
In order to drive business growth, leaders in organizations must harness and utilize their creativity, and often their team's as well, to develop new solutions to the business' or customers' challenges.
This is how ChatGPT was built, human beings doing a lot of learning, and applying their creativity to make information querying faster and more friendly to the user.
For me, the development of artificial intelligence is yet more proof of the vast power of human creativity. Instead of thinking about how it dooms the rest of us, the rest of us should be thinking about how to leverage it to create more value for our constituents. It's time to upskill!
Without creativity and the attitudes and skills of efficient experimentation, innovation efforts are likely to fail.
Learning is essential for innovation projects to succeed!
In short: Disruption is here, it's time to innovate, and innovation is best driven by the learning department and Chief Learning Officer.
A Hundred Million Dollar Idea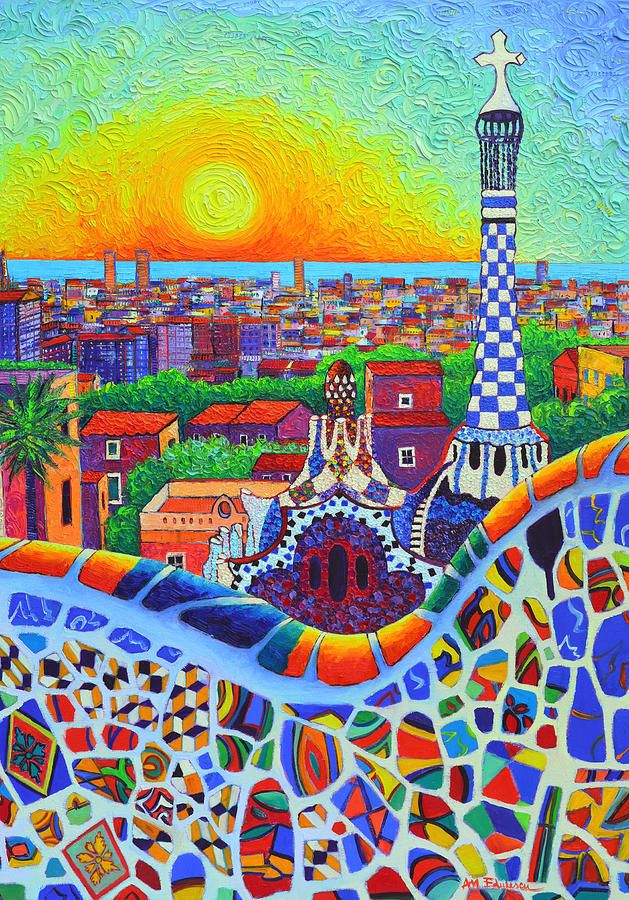 I have a very quick story for you from almost a decade ago.
I was standing in the Barcelona hotel, looking outside through floor-to-ceiling glass windows at the beauty of Gaudi's city, when I overheard a group of our participants talking about their innovation project idea. They were speaking in hushed voices, which I took as a sign that they had arrived at an idea they thought was so good, they didn't want anyone to steal it. Out of respect, I left and made my way back to the crowded and excited plenary session.
Moderately proud of our program design, I assumed the week of innovation training had taught this team how to think creatively, and they arrived at a good idea. I found out later it did much more than that.
The technology company we had designed the program for had a major focus on smart cities, and the group of whispering participants had presented a partnership opportunity that could bring in hundreds of millions of dollars. They pitched their idea to the executive panel. The executives validated their business case and potential value, and by the end of the week granted them seed funding to pursue the idea.
A hundred million dollar opportunity... One of many.
This was one of more than 40 innovation projects the executives granted seed funding to that emerged from the two tournaments we facilitated for the tech firm. Beyond those 40 business cases, there were many opportunities the participants themselves thought were valuable, yet never pitched.
Why not?
And, what about the participants who lose the tournament?
A Tournament Of Ideas
The word tournament can scare off learning managers. Of course we want all participants in a program to improve, see results, and cross the finish line.
When we first began our work, we believed it to be the case that innovation meant some will win and some will lose. Indeed, a business opportunity does not equal a guarantee of success, no matter how good the idea is.
Something interesting happened over the years, however.
At first, we had what we believed was a relatively high success rate. Around 25% of the teams that pitched ideas in our programs typically got funded, sometimes up to 40%.
Over the years, we heard our clients say, I wish I could fund all of them, more and more often. And then one day, we had a client who was so inspired by the participants' innovation project ideas, that they went to their boss and argued for more funds so they could fund more projects... They got the money too!
Through creative ideas and innovative developments of our own, we had been improving the effectiveness of our Innovation Tournaments, learning to tap more and more of the creative capabilities of our participants in less time.
We cannot guarantee that in two days each and every participant will develop a hundred million dollar business case so compelling that executives will clamor over each other to sponsor it... Not yet anyway.
We have seen remarkable success, however. Multiple 10x and 100x ROI opportunities. Frequently, participants themselves find it hard to choose between several compelling business opportunities to develop into full fledged business cases. Executives will read through the ideas that didn't get pitched and say, There's another 10 huge opportunities we're leaving behind.
When top talent learn to harness their creativity to drive business value, you'll quickly realize you don't have enough resources to fund and staff all the valuable business cases they can create.
Thus, the dynamics of the tournament flip!
Where there was a scarcity of promising business opportunities » There is now abundance.
Where there was an abundance of human capital to work on those opportunities » There is now scarcity.
This is the key metric of success for an Innovation Tournament: To have so many 10x and 100x ROI opportunities, that you end up leaving many of them behind.
When this is achieved, it ceases to be a tournament of competing participants.
It becomes a tournament among the ideas for which are the most deserving of the commitment of top talent, and sponsorship from executives.
It is worth noting, a successful Innovation Tournament does not only result in 10x and 100x RIO business opportunities once. It teaches top talent how to think about business innovation and how to build better business cases in their roles on a regular basis.
This is how you nurture your emerging leaders and shape them into the future executives of the organization.
We can also say that when done properly, these programs improve retention, comradery, team building, and leadership capability.
There are a few high level principles we can offer as guidance:
The level of competition and collaboration must be balanced.
The sponsoring executives or directors must be coached on how to contribute best.
The learning components must be tailored to meet the needs of the participants and the business.
Themes, industry trends, or areas of strategic focus have pros and cons when incorporated into programs.
Tournaments are modular, thus keynote speakers, coaching, and elearning can be integrated appropriately.
Beyond that, there are hundreds of details to attend to, all of which come together to produce an engaging, immersive, highly relevant learning experience that produces opportunities for massive value for the business, and significant development for the participating top talent.
It is not without hard work, however.
The Kind Of Chief Learning Officer That Drives Growth
In order to succeed with Innovation Tournaments, you have to be the type of chief learning officer that wants to drive business growth.
Your top priority has to be to help the organization learn what it must, not only to survive the downturn, but to thrive enormously upon emerging from it.
Innovation Tournaments can take months of hard work to execute successfully, and even with great partners, your L&D team will be challenged as the demands of the program grow with its potential for driving business growth. The better the program, the more of executives' attention it's going to attract. This is a good problem to have.
What I can promise is that it's all worth it in the end, and the journey itself will bring many rewards and opportunities along the way.
Every Innovation Tournament we've designed and facilitated has produced many innovation opportunities each valued in the millions and beyond, with the Chief Learning Officer and their team feeling overjoyed, exhausted, and victorious.
The Innovation Bound Family
I have personally designed and facilitated Innovation Tournaments (and their many cousins: Hackathons, Ideas Labs, and so on) with NASA, Cisco, AOL, financial institutions, universities, even Latin American farmers.
Topics ranged from building synthetic cells and reimagining the search for life beyond Earth, to smart city innovations, cybersecurity, and micro finance. Well over $200 million of seed funding have been awarded to opportunities that emerged from programs I've facilitated, and well into the billions for our team as a whole. We have conducted programs in at least three different languages, and across nearly every continent. We're hoping for a gig or two on Antarctica and the Moon before we're ready to hang up our capes.
Our team divides its work across three brands. Innovation Bound serves business and enterprise, Knowinnovation serves science and academia, and Inclusive Innovation focuses on international development and NGOs. Each of our senior consultants have experience across all these sectors, which gives them the flexibility and diversity of thought to be at the helm of just about any program.
2023 may be a challenging year, or we might have some surprises to the upside. No one knows for sure what the future brings, and that's why innovators simply roll up their sleeves and get busy creating the future.
We hope that you are one of those innovators!
Sincerely at your service,
Constantinos Michailidis
Founder & Executive Director
Innovation Bound