Finding The Wild Within
A premier learning experience for adventure & ocean-loving brands
Welcome to the underwater world.
Finding The Wild Within is a semi-customizable training program for your business leaders. It combines the visceral experience of training the body, with the transformative potential of training the mind, all cast in the backdrop of the wild environment of our beautiful oceans.
The program is especially suited to executives and high potential groups at adventure brands and ocean-related companies.
Participating business leaders will have opportunities to interact with and photograph wildlife, perform up to 3 minute breath holds and 20 meter dives by tapping into their mammalian diving reflex. Not to mention, they'll dive deep into leadership, innovation, and other subjects that will help shape them into the kinds of leaders that the world and our businesses so desperately need today.
The Leaders We Need
What kinds of leaders are effective in our times?
Meet The Makers
Created at Innovation Bound with world class collaborators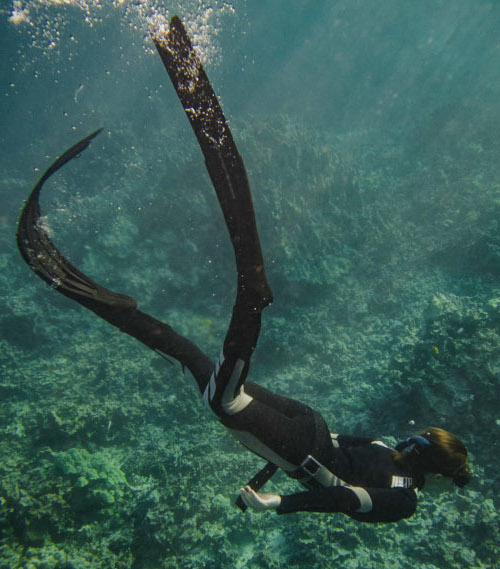 Executives
Reflect, rekindle, reignite
An executive leader's call to adventure.
Inviting executives to brave the wild ocean environment, reignite their original calling for leadership, and forge their legacy.
3-Day Program »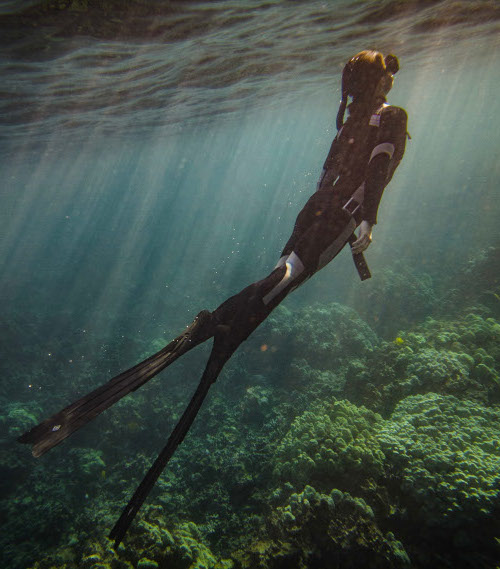 High Potential
Discover the leader within
To be courageous, you must face fear.
Elevating high-potentials by challenging them to accomplish a real-world mission in the ocean, cultivating key leadership capabilities.
5-Day Program »
A Story Of Hidden Superpowers
We humans have hidden superpowers in us that we inherit from nature.
One of those hidden superpowers is the mammalian diving reflex, a set of physiological triggers and responses for adapting to the aquatic environment, and it doesn't matter if you've spent your entire life in the mountains or the desert, you still have built-in adaptations for the sea that you can tap into with mere hours of proper training.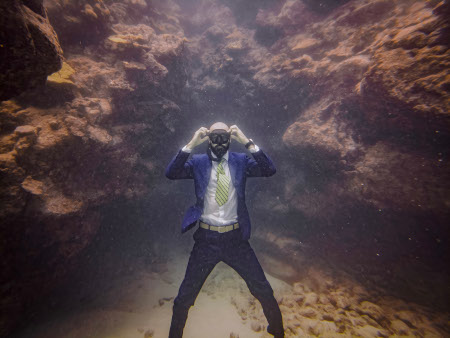 Creativity is another one of our hidden superpowers. We are all born with wild imaginations, deep curiosity, and a thirst to explore the world. No matter how badly creativity may have been punished in us, it is always recoverable, and becoming a skilled innovator is a matter of establishing a few core creativity habits.
In our world today, there is an active and sometimes controversial discussion about the environment. Let's cut straight through to the core of it. We must learn to take better care of our environment and our economy. We won't survive if either is destroyed. The responsibility to engage that harmonious pursuit is hidden in each of us. Visiting nature, seeing the wilderness for ourselves, and experiencing the wild in ourselves, is the best way to awaken that responsibility.
The digitally enhanced world we now live in means that impact is far more accessible and far more important than ever before. A mere photograph can travel the globe and inspire millions of people in a day's time. The landscape has changed. Leaders must learn to utilize this tool or relegate themselves to irrelevance in the global conversation.
Finding The Wild Within is about harnessing our hidden superpowers.
Recommended Locations
🐬 Kona
🦭 La Jolla
🪸 Florida
🐙 Greece
Learning Objectives
The magic of Finding The Wild Within is in how it combines the visceral experience of training the body with the transformative potential of training the mind.
Participating business leaders will be taught how to tap into their mammalian diving reflex, one aspect of the wild within each of us, achieving breath holds of up to 3 minutes and diving on a single breath as deep as 66 feet below the surface of the water where the pressure the body experiences triples.
Are you able to keep calm under extraordinary pressure? In order to lead innovation, in order to dominate your market, you better be!
This learning program will cover:
Breathing techniques to lower heart rate originally developed for competitive freediving, fully functional in the boardroom, on stage, and beyond.
Innovation techniques and leadership methods tailored to your business leaders (innovation habits, culture of innovation, and innovation strategy).
Basic underwater photography and key elements of impactful communication in the internet age, or as we like to call it digital storytelling.
Our program includes innovative new corporate social responsibility opportunities in environmental restoration.
Do your business leaders manage from behind a desk, or will they dive in and lead from the frontlines?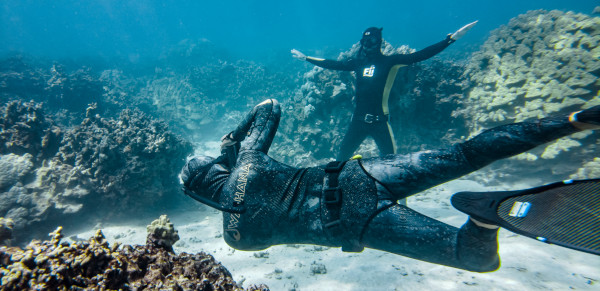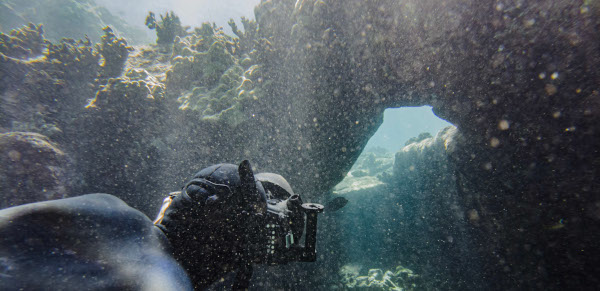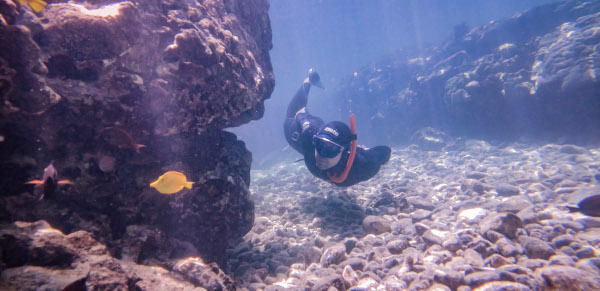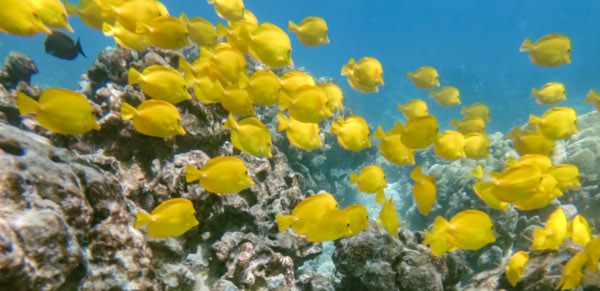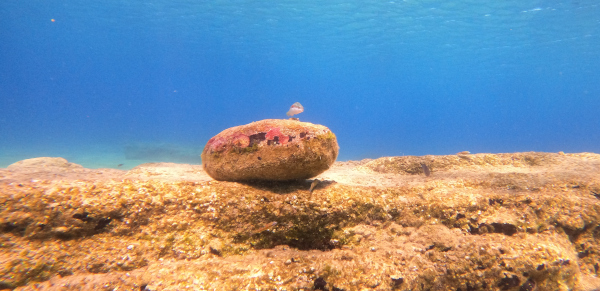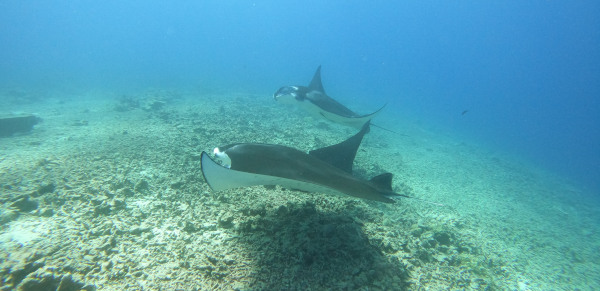 Additional Details
Tailoring & Customization
Finding The Wild Within is a beautiful, unique, and remarkable training program that can be tailored to meet your needs by adapting learning objectives, catering to specific leadership styles and methodologies, focusing on specific organizational strategies, and more.
Retreat Or Corporate Training
In addition to being conducted as a semi-customizable learning program, Finding The Wild Within can be utilized as a leadership retreat experience, allocating time for dive sessions and working sessions, and providing professional retreat facilitation services.
Safety
Martin Stepanek through Freediving Instructors International, the agency he founded, has trained over 25,000 freedivers with the utmost safety principles front and center. We are proud to have Martin on board not simply because he's a world champion freediver, but because of his record and his focus on safety.
Requirements
Participants need not hit the course maximums (3 minute breath hold; 20 meter dive) to experience their mammalian diving reflex and benefit from the skills taught in the course.
A basic medical clearance and competent swimming capability are required for the freediving portions of our course, and for those who opt not to dive, a companion snorkeling activity, epic unto itself 😉, is provided.
We wish you well on all of your innovation endeavors!
If the ocean can calm itself, so can you. We are both salt water mixed with air.

- Nayyirah Waheed